"Dear Daleela, Thank you so much for your generous and loving performance last night. I did not want to wait another moment before expressing my heartfelt gratitude for your contribution to an evening I will never forget. You are clearly a master of your art, and a warm, generous, loving teacher. You brought the room alive and then made it soar."

Roger Hartman, Kasbah Lounge Guest, August 2012



Most of Daleela's Performances are at private weddings, bridal showers, anniversaries and the like. But, you can catch her exciting shows weekly at:


Kasbah Lounge

(916) 442-4388

2115 J Street

Sacramento, CA

Open Daily from 5:30pm to 3:00am

Please see site below for menu details

Belly Dancing 9:00 PM nightly

http://www.kasbahlounge.com/entertainment.html

with Live Music on Thursday nights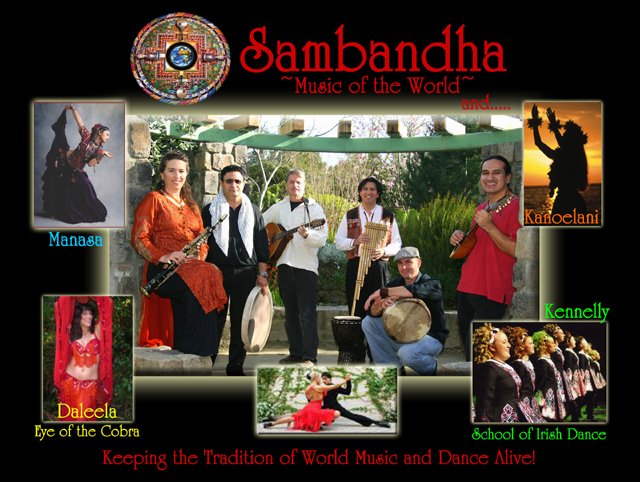 To make for a festive and memorable event, please contact Daleela at 916-804-5569 or Sambandha for booking!
This exciting world music and dance show includes a charming Gypsy Fusion Belly Dance, fabulous Irish Dancers, beautiful Tribal Belly Dancers, an exciting Tahitian Dance and fun audience participation at the end!


Daleela's Home Page